To guard against corrupt practices, abuse of office and entrench accountability in governance, commissioners, and heads of Ministries, Departments and Agencies (MDAs) in Edo State have been charged to abide by the provisions of the state's Procurement Law.
This was the submission of experts at the seminar tagged "Essentials in Public Procurement Process and Organisation" organized by the Edo State Strategic Planning Team and hosted by the Managing Director/Chief Executive Officer of the Edo State Public Procurement Agency, (ESPPA), Mr. Henry Idogun, at the Banquet Hall, Government House, Benin City, on Thursday.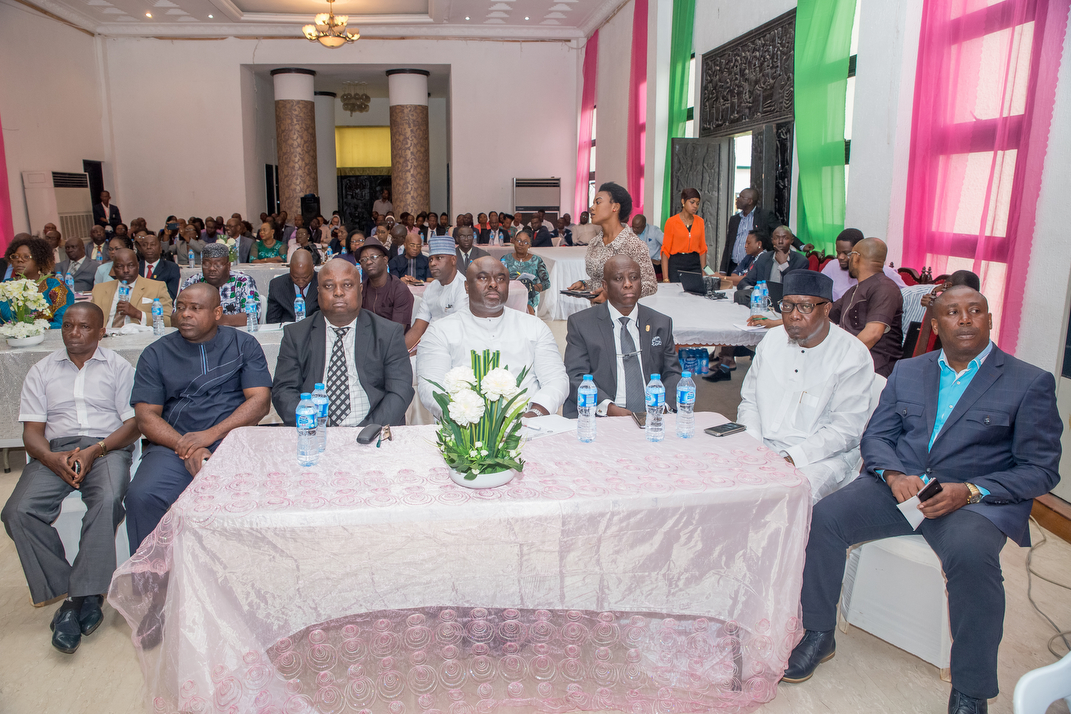 The seminar was an initiative of the state government to sensitise its officials and other stakeholders on the supremacy of the Public Procurement Law enacted in the state in 2012, for the sourcing of services and goods to ensure optimal service delivery and good governance.
Mr. Idogun, in his presentation, said complications with procurement often arise because government agencies do not keep to the conventional methods of sourcing services, goods and jobs such as the national and international competitive bidding procedures.
He noted that the use of unconventional methods, though lawful, often create conflict, which public servants ought to guard against if they are to maintain transparency and accountability.
He said: "Many would argue that drug procurement falls into emergency service. But it isn't, because, if the official in charge requested to replenish stock as and when due, there wouldn't be a need to classify drugs as an emergency good. We are to work in the background to ensure that everyone complies with the law, and we are committed to ensuring that this is done."    
The Head of the Edo State's Strategic Planning Committee, Prof. Julius Ihonvbere, said the Edo State government wants everyone involved with procurement to understand the import, implication, and essence of the Procurement Act.
He said: "That is why we have brought in experts to speak with commissioners, permanent secretaries and those heading all the MDAs in the state for this intensive one-day workshop on compliance with the Procurement Act."
Prof. Ihonvbere explained: "This is a different era. First, we started with a strategic plan for the state, which started with a strategic dialogue attended by all stakeholders. Thereafter, we did targeted workshops for each ministry and some departments. Then, we developed Key Performance Indicators (KPIs) for each commissioner. Then we required that using their initiative, they develop a work plan, which is aligned to the budget. We want to ensure that absolutely no procurement would be done in Edo State without compliance with the Procurement Law. So, it is part of our effort on the war against corruption and abuse of office."
The Commissioner for Communication and Orientation, Mr. Paul Ohonbamu, said the seminar was to expose government officials and other stakeholders in the procurement space to the legal and institutional framework for doing business with the state government.
According to him, "The intent of this workshop is to ensure that government is for governance and not for looting. Once we have that as the watchword, we would bid goodbye to the days of looting. We want to ensure that sanity is brought into the way goods and services are procured. At the end of the day, when these loop holes are covered, stealing and fraud would become things of the past."